Hello, my name is Lorenzo Skade. I am a Research Associate at the Chair of Management and Organization at the European University Viadrina in Frankfurt (Oder), Germany.
My current research interests include time and temporality, strategic and organizational paradoxes, and strategy-as-practice. I am particularly interested in a process and practice-based perspective of these topics and approach these interests with various qualitative methods such as critical discourse analysis and ethnographic case studies, among others.
Recent blog post
What are ways to network beyond virtual conferences? In this blog post for the OMT Division of the Academy of Management, I share some of my personal experiences from the past months and hope that others, especially early-career researchers, will find them helpful.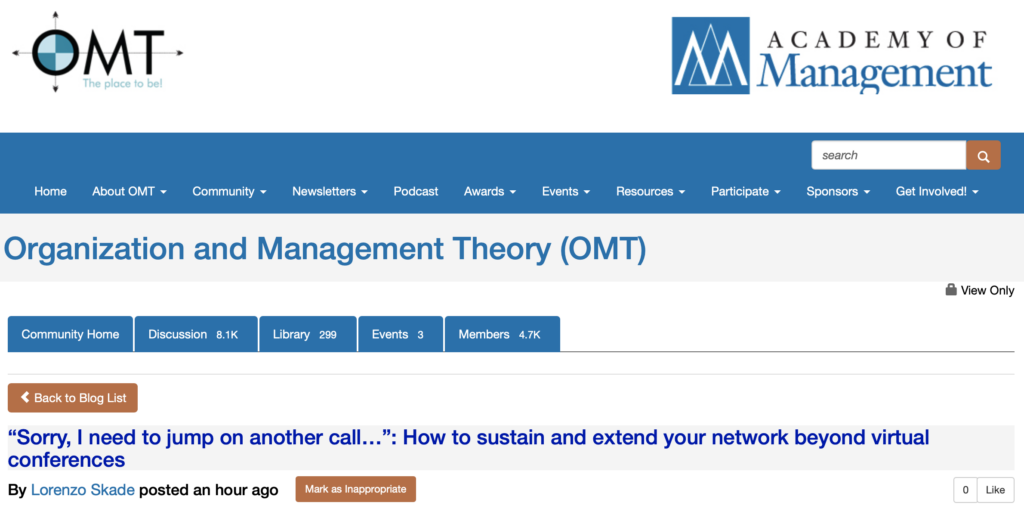 Recent vlog post
In this vlog, I talk to Professor Paula Jarzabkowski (Cass Business School, City University London) about her and her colleagues' paper "Strategizing: The challenges of a practice perspective".